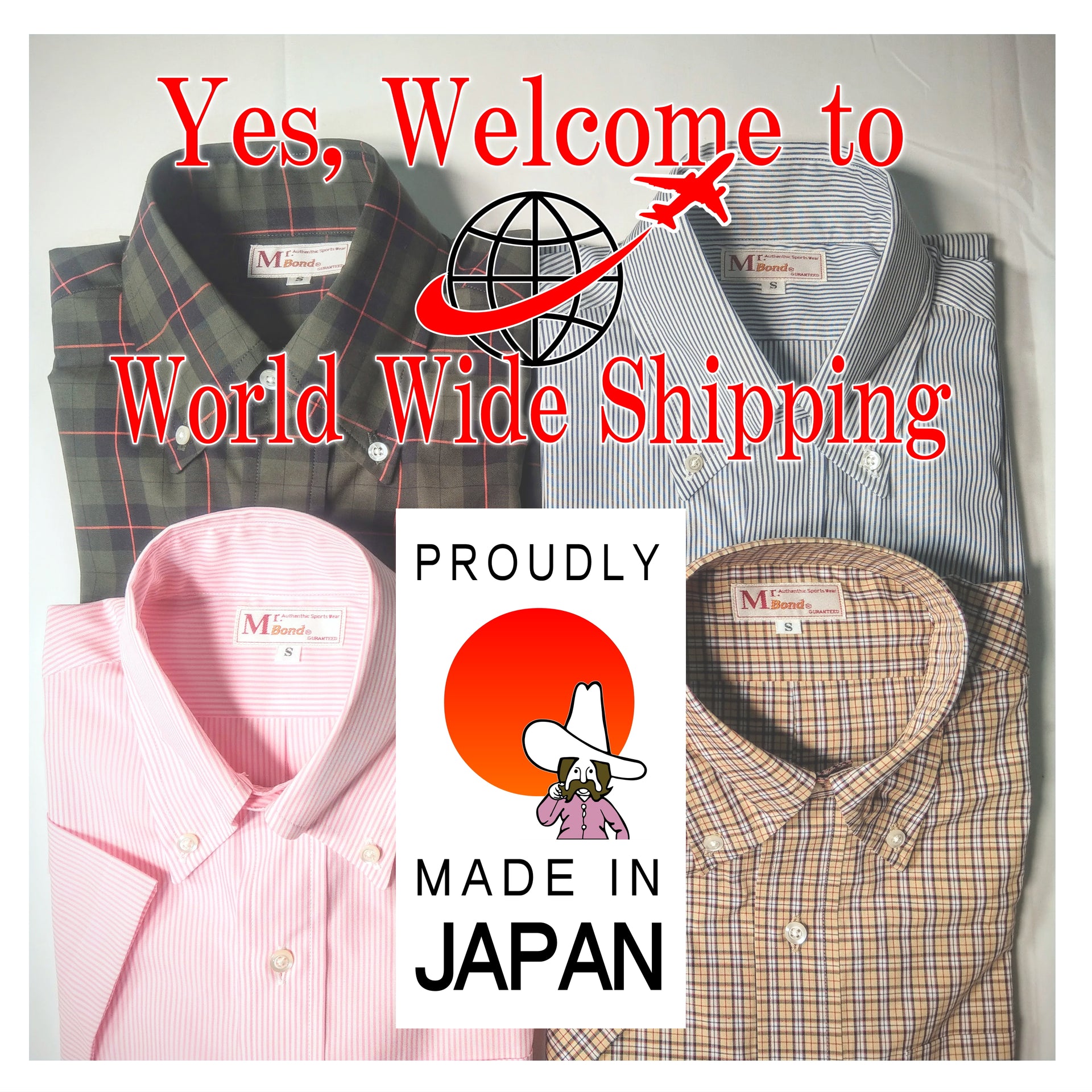 ■■■ WORLWIDE SHIPPING ■■■
■■■ MADE IN JAPAN ■■■
We can willingly ship to worldwide from Japan,
and the items of our original label, name is MR.BOND are all made in JAPAN, proudly.
We welcome to buy who likes traditional clothes, IVY and PREPPY look. 
Once again,
We willingly ship overseas, thank you.
Click on the item link below. 
↓ ↓ ↓ ↓ ↓ ↓ ↓ ↓ ↓ ↓
PULLOVER SHIRTS = SHORT SLEEVE =
 The shipping information as below
↓ ↓ ↓ ↓ ↓ ↓ ↓ ↓ ↓ ↓
We are looking forward to your order.
 
 
 
 
 
   
 
yukio
 
----------------------------------------------------------------------------------------
MR.BOND
2-183, MOTOMACHI KOHKADORI, TYUOH
KOBE, HYOGO, JAPAN 6500014
:retail store:Saturday, Sunday and public holiday 11:00~19:00
:web store:365 days
:mail: mr.bond.ltd@hotmail.co.jp
PLEASE SUBSCRIBE & FOLLOW ON
: hp :: facebook :: instagram :: youtube :
----------------------------------------------------------------------------------------

#madeinjapan #worldwideshipping #pullover #trad #ivy #preppy #work #rugged #sports #haberdashers #hillandsons #mr.bond  #ミスターボンド #uk #usa #kobe #motomachi #standard #authentic #traditional #welovehyogo #welovekobe